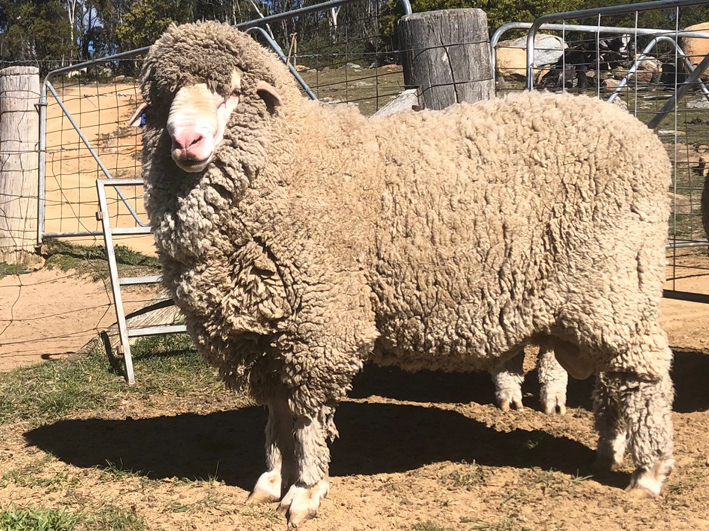 OOQ, 3 years old, November shorn.

GP is the pretty wool in his background coming through from Willemenup Winston. Size and length of staple are Collinsville majestic and Kelvenator. Bold crimp softness from One Oak great grandmother and Wallaloo Park Real Deal Grandmother.
That is the result of ET.
 Alistair Wells. One Oak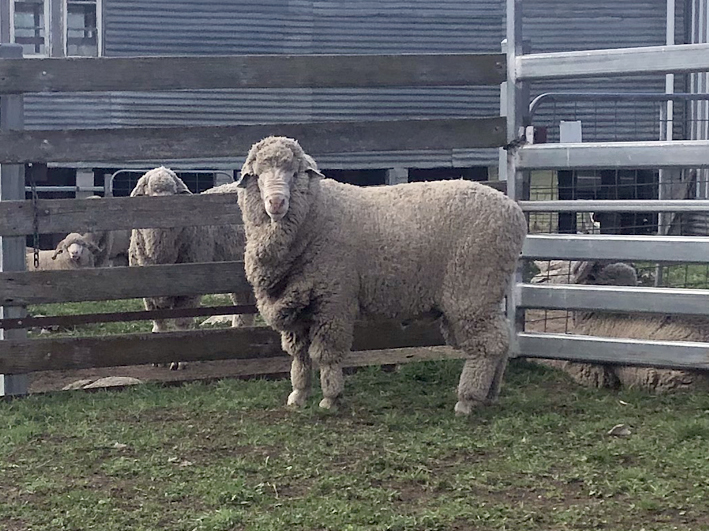 Lot 35 Tag 315. Son of OOQ.