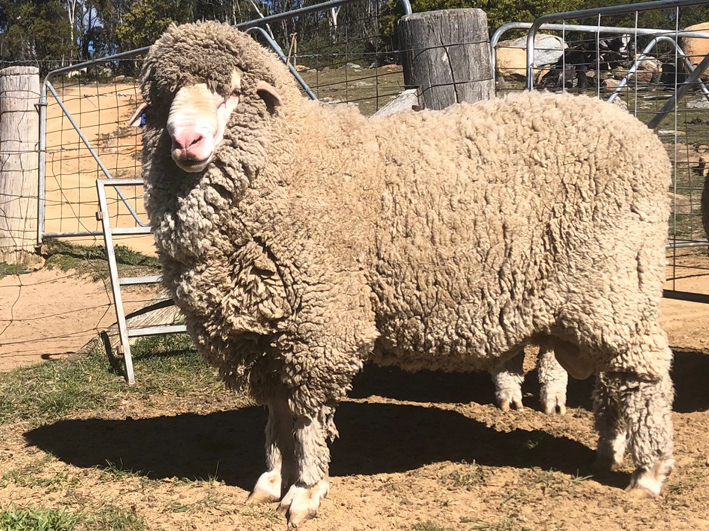 OOQ, 3 years old, November shorn.

GP is the pretty wool in his background coming through from Willemenup Winston. Size and length of staple are Collinsville majestic and Kelvenator. Bold crimp softness from One Oak great grandmother and Wallaloo Park Real Deal Grandmother.
That is the result of ET.
 Alistair Wells. One Oak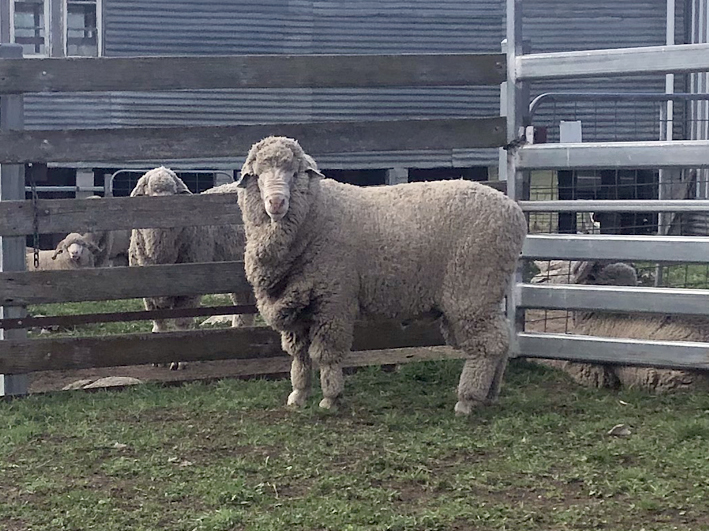 Lot 35 Tag 315. Son of OOQ.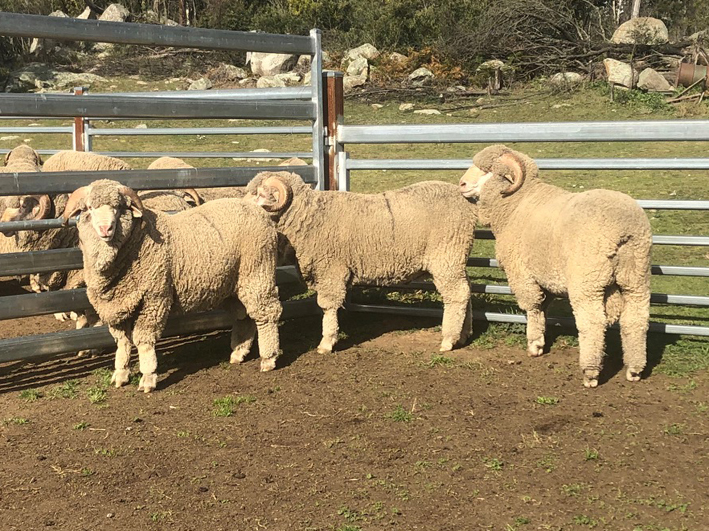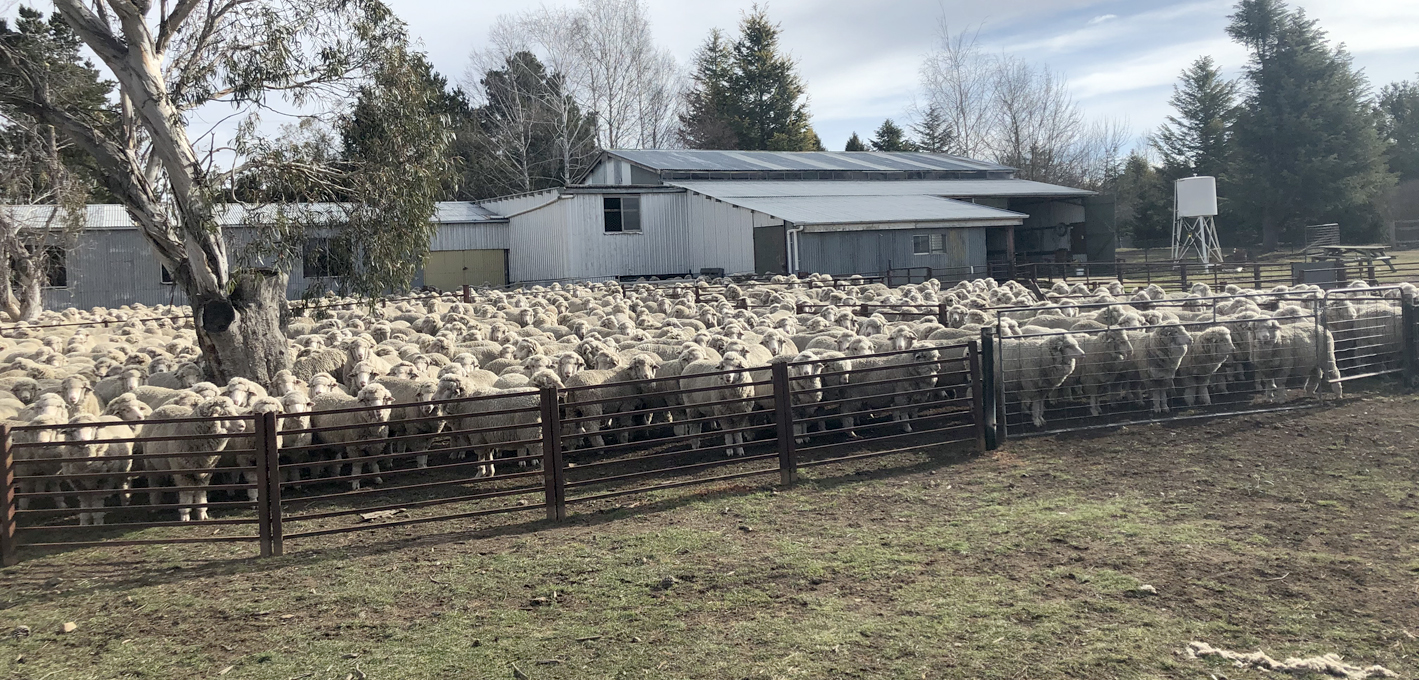 Wool test from 819 Boudjah wethers 2 to 5 years recently shorn.
They include every wether born without the TOP third who are retained as Rams.
Running on natural pasture without supplementary feeding or fertiliser.
Including oddments ( brands ,crutchings,e.t.c) they have cut their 8 KGS avg.