Mole Station
The new home for the Boudjah Merino Stud

Boudjah Merinos
A lifetime breeding merinos
Joe's Wethers
Joes black tag wethers that sold for $224 at Wagga Apron 2021
Turnips 2021
Turnips growing at Doolondondale in May 2021
Kybeyan River
In flood March 2021
A lifetime of breeding merinos, Boudjah has become responsible for producing merino rams
first under the Myocum Prefix and then to Boudjah prefix.
The continued improvement of the current Merino performance will always be a
balance of visual assessment and measurements.
This website is to display additional measurements that we have worked with for over 20 years which resulted from two inspirational quotes from the 1990's that have driven the fine tuning of Boudjah Merinos.
Mr Charlie Massey's book The Australian Merino.
"with the 22 breeds identified that are in the genetic composition of Merinos we do not know how good the Merino can be."
Mr Murray Garnock South Bukalong Hereford Stud Bombala.
In response to major problems particularly calving heifers Murray implemented very comprehensive performance measurements to genetically modify and improve.
At a South Bukalong Sale, Murrays opening comments for that sale were,
"probably the best things about a South Bukalong Hereford are the traits you cannot see."
This is the 21st year that Boudjah rams have been prepared for sale without shedding or supplementary feeding. Turnips grown at Doolondondale, Nimmitabel, has been the diet.
Straw has never been used in Sale Pens. All Boudjah sheep have been Gudair vaccinated sine 2002. Also Brucellosis accredited. Performance was monitored initially at Wether Trials and currently in the Sire Evaluation at Cavern Station Yass.
For over 20 years all sale rams have been Vet Checked including Scrotal circumference.
I recommend to all sheep breeders the traits that are listed as FINE TUNING.
This is fairly unique, the live tree is holding the dead tree up.
And has done for many years.
Known as live tree dead tree flat.
Ted and Joe Green and Simon Pateman on horses.
Click on the image to get a better look.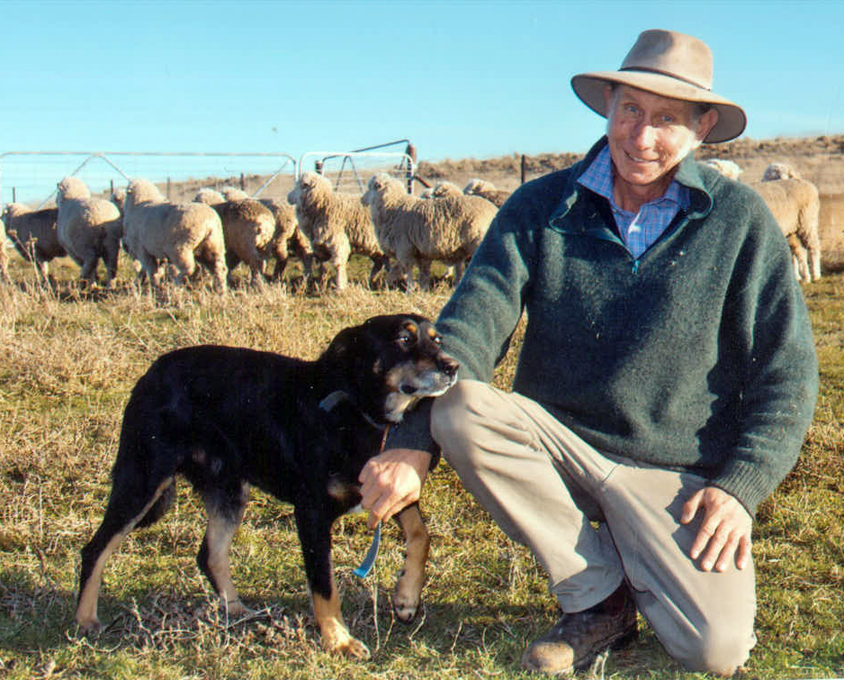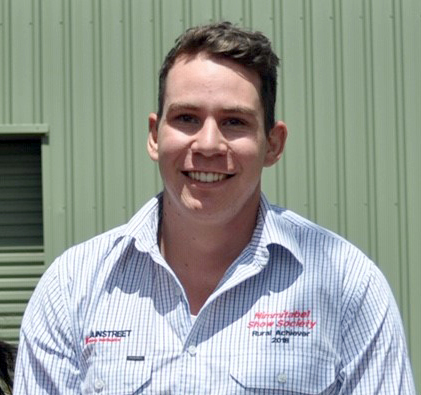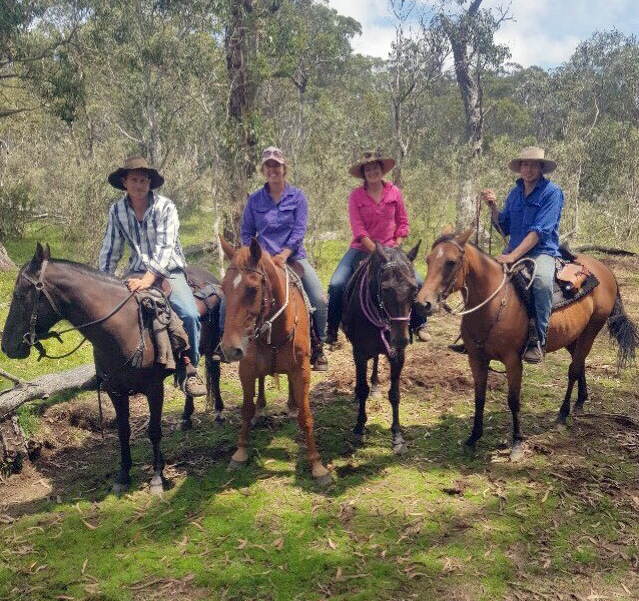 Ted Green, Helen, Emma and
Joe Green